A place where food and coziness compliment each other.



See our reviews on Elmenus

While we stay true to the traditional recipes and the relaxed atmosphere, our restaurant also aspires to constantly add fusion-style.
"Sizzler Steakhouse is just like life: a working mix of old and new approaches, but in culinary business."
What people are saying about our restaurant
Anyone, who visits our place leaves us well fed and in a great mood!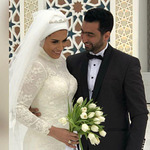 The best America restaurant in Egypt .I would like to recommend it without any doubt. I am living in Egypt and I tried it dozen of times never ever found something bad starting from the entrance, cleanliness, quality of food, the quantity and the best bar salad for ever .
اكثر من رائع كميات كبير وديكورات رائعة وخدمة ممتازة حتي في العيد هو سعره اعلي طبعا بس الكميات كبيرة فعلا
Simply perfect in every thing. the place design is awesome, staff were great, food was delicious. I tried 3 kinds of burgers and shrimp as an appetizer.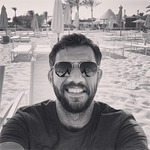 First visit for cairo festival city branch, a must go restaurant, stay away from weekends i have waited for 75 minutes to be seated and almost 35 minutes to be served, but the menu is rich and amazing, I tried stuffed sizzler fillet (340 gm) steak with baked potato and sautéed and was amazing taste, chicken soup is the best ever, very clean tables and place, staff was good and looking clean, I have opinion about the white gloves it should be fabric not surgical plastic ones, after all its a must go restaurant.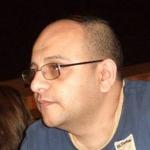 Deli Food, friendly staff, stylish interiors & very comfy... Loved the place... The waiter "Sabry" is a very nice person and he is a real value to that place.
Choose a perfect combination of main dish and side, thanks to our Chef's specials
Do you value relaxing, friendly atmosphere?
Our interior will sway your mood!
The Sizzler Steakhouse offers a cozy, home-like atmosphere to help you enjoy your dinner and have a peace of mind… We assembled a strong team of professionals, all of whom aspire to constantly excel and step it up!!
Stay updated with the latest new dishes on our menu, special offers and Restaurant's events!